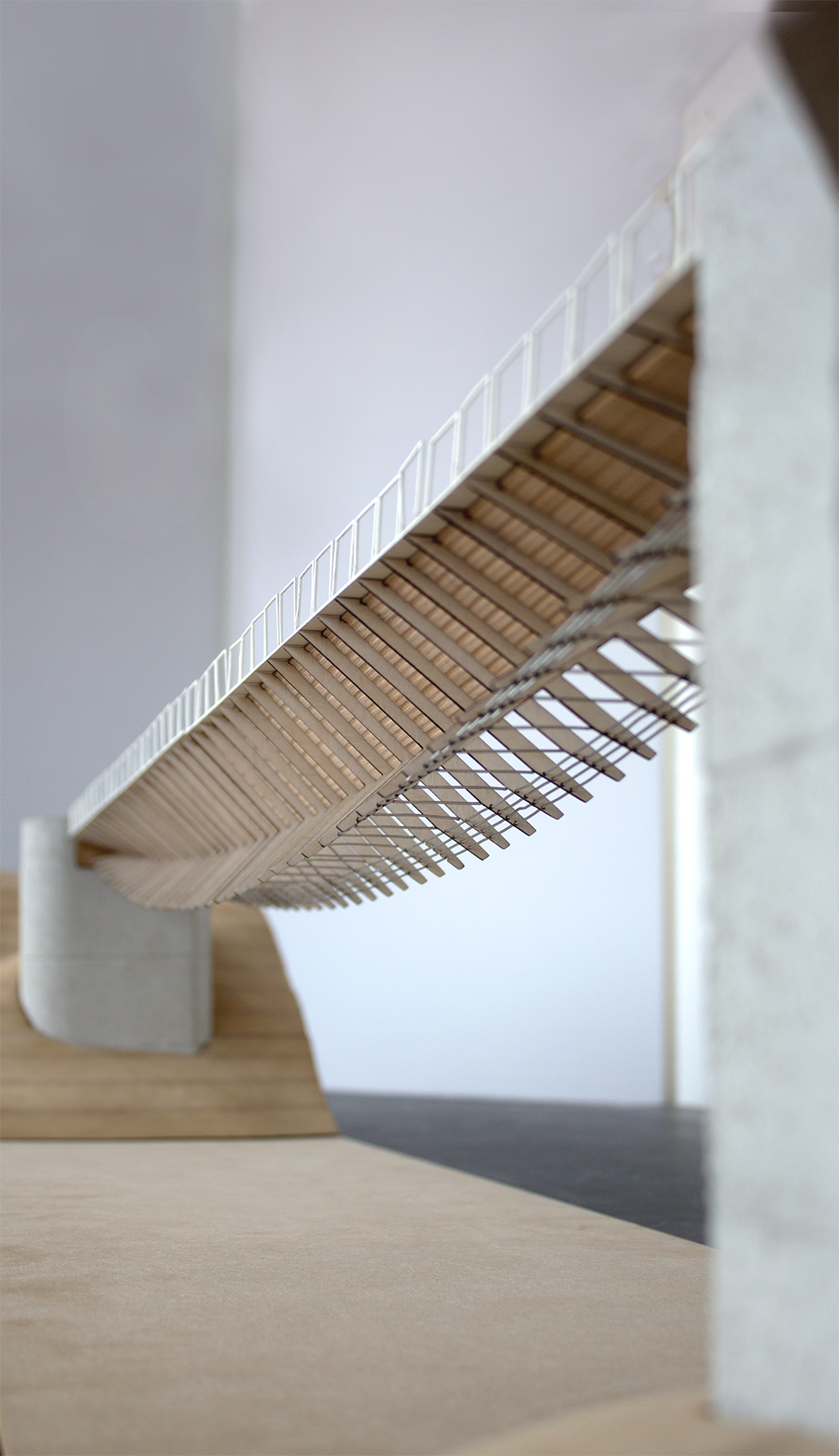 A submission for a design competition in regional Sweden, this bridge proposal sought to challenge typical performance and aesthetic understandings of contemporary timber bridges.

A sound tectonic and structural knowledge was developed and exercised in this project, guided by relationships with external structural engineers. This also included a study trip to Switzerland, looking at advanced timber technologies.

The project was a truly collaborative effort, with team members each offering a unique and complimentary skillset. This culminated in a 1:40 model, that utilised a variety of traditional and digital fabrication methods including: CNC routing, laser cutting, casting, and hand & power tools.